Peppermint & Tea Tree Oil goat milk soap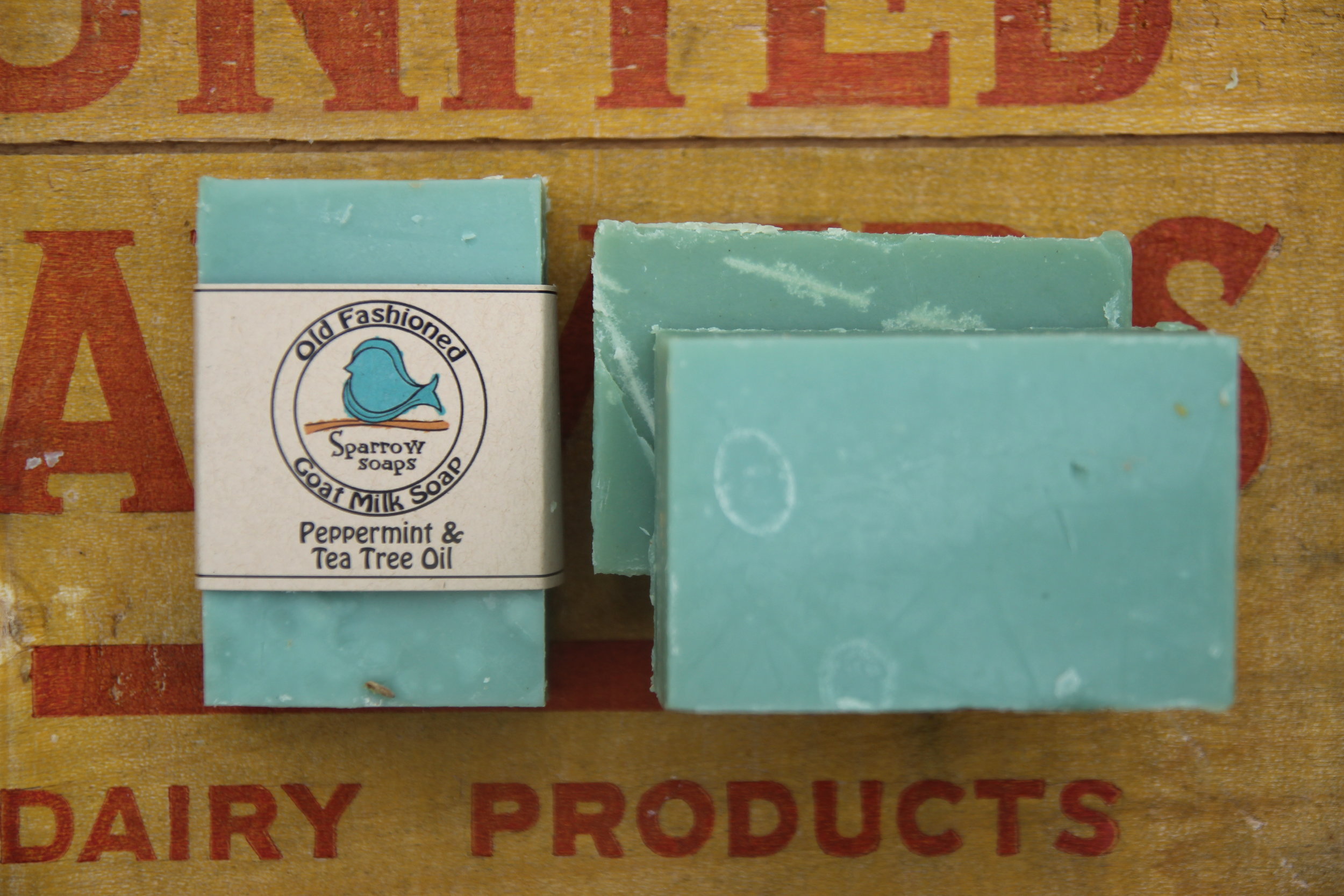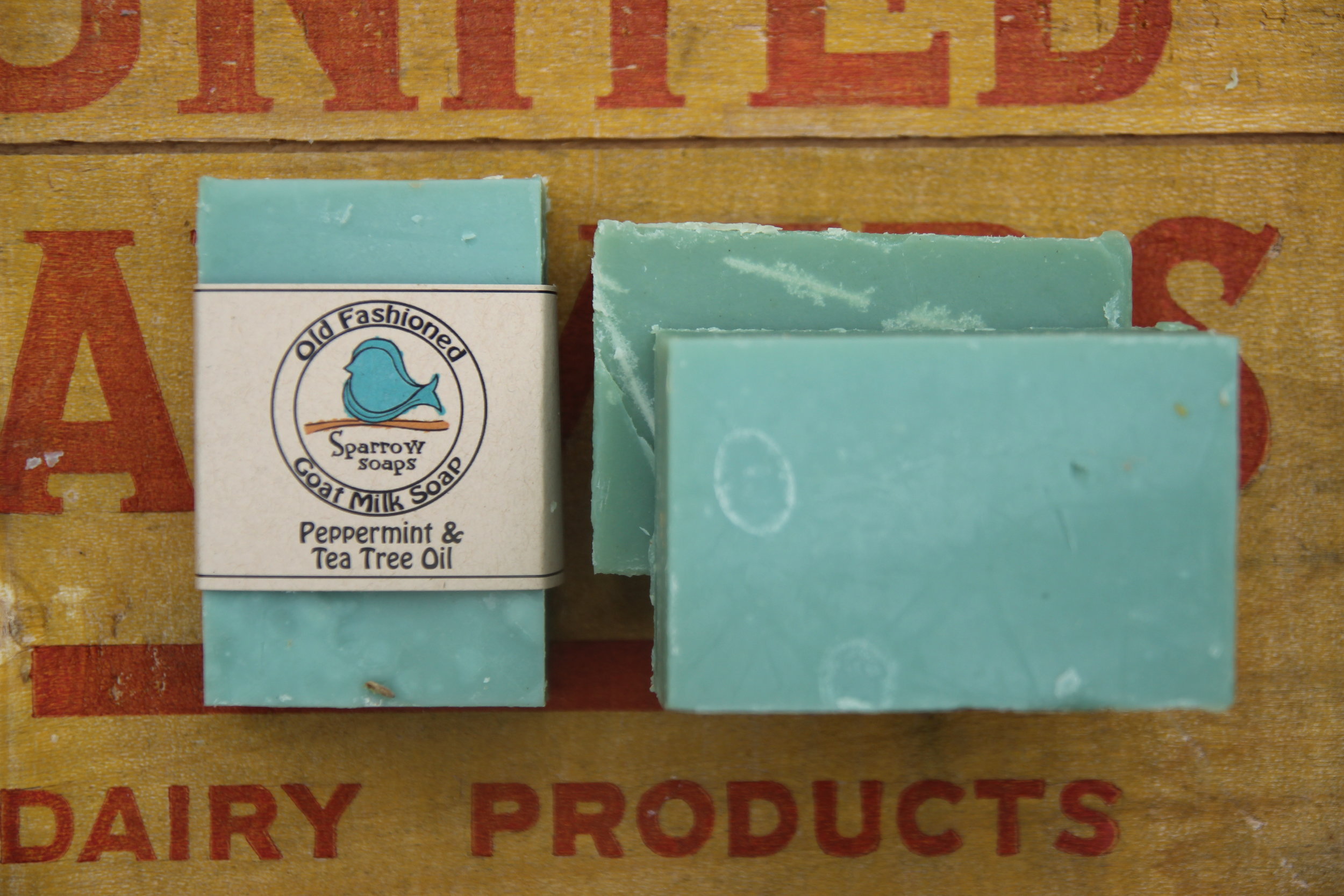 Peppermint & Tea Tree Oil goat milk soap
What a refreshing and stimulating way to start your day, our "signature" scent for Sparrow Soaps~

Tea tree oil has many healing properties and also is a wonderful antiseptic for your skin. And the refreshing peppermint will energize you as well as being a great stress buster!

We begin with a generous amount of nutritious goats milk from our own herd of dairy goats, along with olive oil; palm oil; soybean oil; and coconut oil. We then blend in the perfect blend of peppermint and tea tree essential oils along with a pinch of indigo powder for color.